Long hair is one of the beauty features in both men and women. The only problem is that it takes time to grow. There is a different hair cut trending every year. If a fashion fan, their seasonal hairstyles; summer haircuts and hairdos differ from those in the winter or spring. Sometimes we may sacrifice our hair for lack of care or burn them by dying them over and over. Considering all of these factors, fashion technology has offered us the best solution imaginable; artificial hair. Centuries ago, people use wigs made from a natural fiber of actual human hair. Its artificiality was awfully evident. Today, we use hair extensions that are not possible to detect if it has naturally grown of added. Halo hair extension for many reasons other than its natural look has become the leading choice. Here are five of the reasons to go for a halo hair extension.
Not Time-Consuming to Get or Maintain
Time is important for all of us: today's life makes us hurry almost all the time. A task that can take away hours from us in a week can affect our life's routine. We may also look for an alternative to reconsidering our choice.
https://www.instagram.com/p/B5cZe5UHGm4/?utm_source=ig_web_copy_link
Most hair extensions are time-consuming to attach. You may need hours of sitting in salon while your new hair is being attached to every single strand of your hair. It can be a very tedious task. Halo hair extension offers the quickest solution there is when it comes to hair addition. It is easy to use and easier to take off. All you need is just 30 seconds to apply and 10 seconds to remove it.
It also doesn't require any time for its maintenance. It is only enough to be kept clean and be washed: this may take the 10–15 minutes in total.
Diverse Choices
The halo hair extension comes in variety and offers many options. You get to choose a hairstyle that is suitable for your taste and personality. You can even choose a new style and try a different part of your personality. There is no commitment in this hairstyle, you can simply take it off and never wear it again.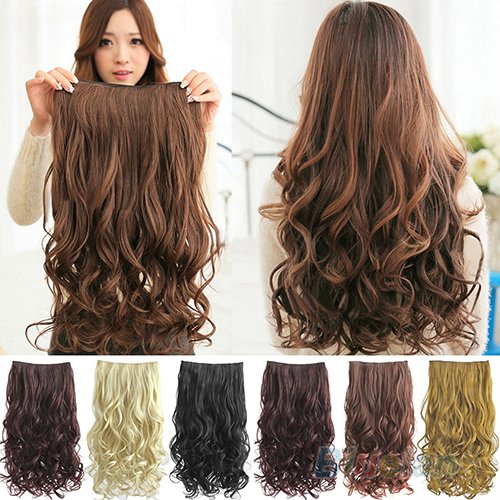 It can be trimmed and colored. You can do hairdos and styles without getting your own hair involved in the fashion game. They are made of natural human hair giving it the true shine just like your own hair would. Human hair can match your skin better. You can also give care and styles to your hair extension as you would on your own actual hair; in a familiar mode.
They also offer pre-colored hair that doesn't require a redo. It maybe vibrant colors of purple and blue or the classier versions of hair color such a chestnut or olive. It is always a wise choice to choose a color that matches your taste and to the hint of your skin. Although with the possibility of coloring your new halo extension hair, you can avoid doing so. This way you can save money on dying the halo hair.
Health, Volume, and Length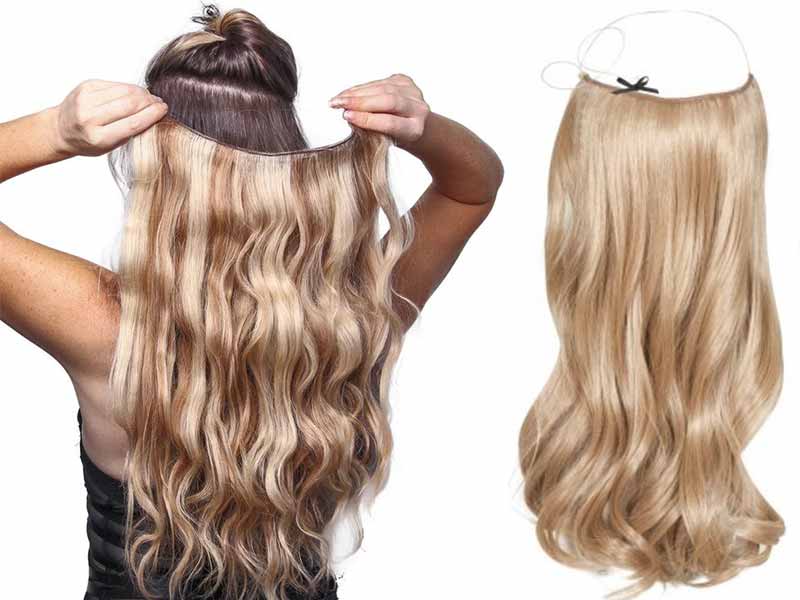 You probably would think to add hair extension for the volume it adds to the overall of your hair length, but it is not just it. The long hair is beautiful. However, you could add volume to your hair in addition to your hair length. The fuller and more youthful-looking hair are what we all crave. They provide these features while offering zero damage to our hair. They don't require the usual compound substances that are advised for hair extensions. These chemicals are absorbable from the scalp and skin surface, entering our blood. This hair extension is instead toxin-free and Eco-friendly while using no chemical substances or glue for their attachment or maintenance.
Budget-friendly
The costs of the hair salon practitioners are high. Their services and also the product they use are often expensive. And it just doesn't end there. There more costs involved in buying the product needed to keep your new hair healthy. They may also request you to return to recesses to receive treatment. The method of halo hair doesn't cost as much at the beginning to compare to other methods. It doesn't require any treatment or expenses for salons in general. It is an investment of one time and once it is paid for there is nothing more to pay.
It is Resilient
A lot of the hair extensions require constant care. The type of shampoo is used to wash them, routine salon given care and many more. The halo hair extension, on the other hand, is easy to maintain while it is long-lasting to comparatively. It can last as long as 6 months to two years. It requires care and attention to be durable.
Conclusion
It is everyone's right to feel beautiful and has the perfect hair that they want. It shouldn't be a reason that pressurizes their bank account or push their time schedules. Halo hair extension provides all the elements required to become the top choice of thousands of people. The natural look and feel of it are to an extent that will not be noticed by anyone. It is even possible that you will forget that you are attired in one. It can be a one-time use, once in a while choice or a part of your daily routine. It doesn't matter. All matters are to choose the best hair extension for you and look like the best version of yourself. A version that you would love to see a smile back at you in the mirror.