Allergan, Plc. is a pharmaceutical company headquartered in Dublin. They have more than 40 manufacturing units and 27 global R&D centers worldwide. Till 2015, this company was registered under the name Allergan, Inc. and headquartered in Irvine, California. In 2015, two companies, Allergan and Actavis were merged together into a single company named Allergan, Plc.
Bio cell textured Breast implants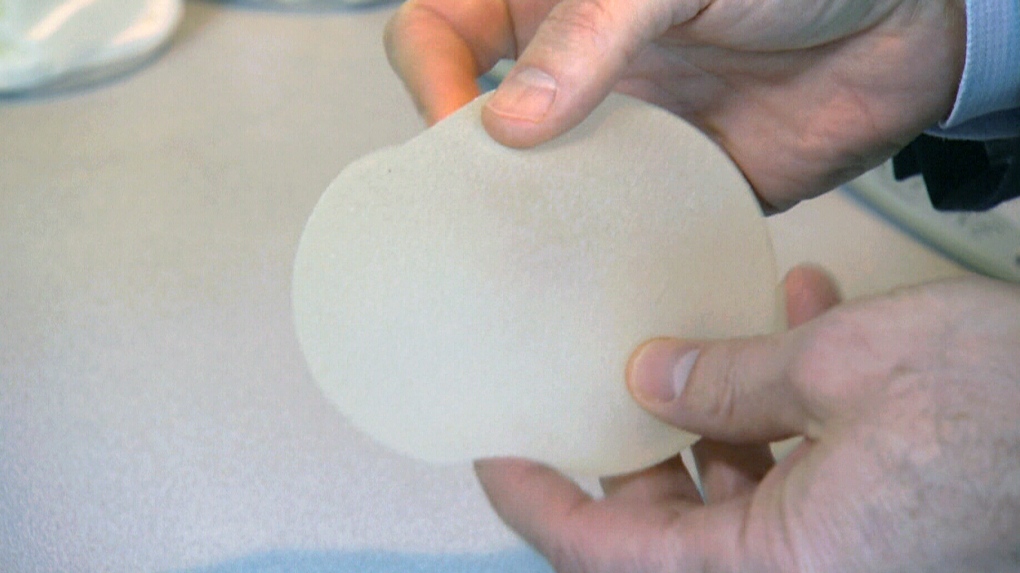 Allergan is one of the major manufactures of Bio cell textured breast implants and tissue expanders. This is a type of prosthesis that helps in changing the size or shape of a person's breast. Most surgery happens to increase breast size and reconstruction. There are few types of breast implants mainly divided according to the filler material used. The normally used filler materials are the saline solution, silicone gel, composite and structured fillers. The reconstruction of the breast using tissue expander is a temporary prosthesis used to create an implant pocket for future permanent implants. This is very popular in the United States and Europe. Textured implants are not that popular in the United States, and the doctors prefer a softer type of implants which will give a free movement of the breast in a natural way.  
Recall of Breast implant by Allergan
On July 24, 2019, according to the request of the FDA (U.S. Food and Drug Administration) Allergan announced for a global recall of Tissue expanders and Biocell textured breast implants. This created a huge agitation among the public who has breast implants. More than 38 countries recalled the implants done. Most of the soft gel implants were recalled. Mainly of the recalled Allergan products were starting with a name "Natrelle".
Reason for the recall
The words, cancer and breast implants together in papers, articles, and news created more fear among the public. After a huge confusion, FDA broke the ice and told that they had some research and testing of these tissue expanders used for breast implants, and there were persons who had these implants showed some symptoms of cancer. This is a very rare type of cancer called the anaplastic large-cell lymphatic system. Lymphoma is a type of cancer in the lymphatic system. Although, the number of cases was very less and due to safety reasons, the FDA made this issue public. FDA found that women who had their breast reconstructed have a mastectomy to treat breast cancer. Once a breast implant is done, there will be scar tissue forming around this area creating tissue capsule. FDA found that ALCL is developing around this tissue capsule.
Implants and cancer
This is not the first time this type of finding was done. In 1997, there were few cases and there were few expert surgeons were working on it. But there were only 60 cases worldwide which was very less when considered in a percentage. So this was not given much importance. Again in 2011, FDA was known worldwide due to so many initiatives and safety things they did. At that time they connected all the old cases of cancer and they appointed few doctors working on this researching about these cases. This investigation at a slow pace developed step by step and reached a time in 2019 when they recalled the implants.
ALCL symptoms and others know things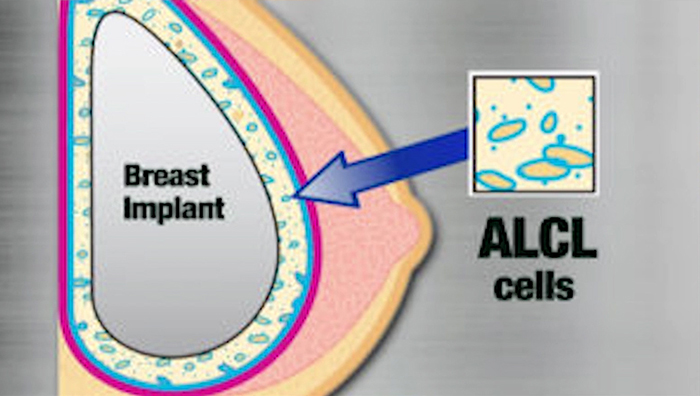 It is very little chance that a person getting breast implants will have this cancer. But for a few cases, these cancer tissues grow slowly and finally form as a complete disease. Breast cancer is different from this ALCL. ALCL is a cancer of the immune system. The main symptoms are swelling and pain in the breast area where the implant was done. Some even felt a small lump under their skin. Due to this fluid collection, the swelling gets very quickly increased and develops cancer. Physical examination and imaging test samples will give a clear result. Doctors still have questions about what are the causes of ALCL. Some doctors doubt that many cancer cases are caused due to genetics. So this could also be a genetics issue in the background.
What should a person with Breast implants do?
There is no need to worry about anything. As per the FDA, not all persons who had implants will not have cancer. They also stated that it is mandatory for all persons to visit their doctors and having a check-up. This is even for those who are not having even a single problem after their breast implants surgery. It is better to be cautious and whenever you feel like something is wrong, even it may be a small itching or swelling, direct consultation with doctors is recommended. Only if there was any problem, then the implants should be removed. If no problems found then nothing is there to worry. This very rare situation was educated among the people and the doctors assured that even if someone is diagnosed with cancer, it can be treated to complete cure. For infected persons, the breast implant has to be removed without any second thoughts.
As a bottom line, the procedure of breast implants is very common today. Most of the women don't even have single complications during and after the surgery. The doctors while seeing their patients should explain the benefits and side effects of any type of surgery. Many patients don't know that every breast implants have a particular lifespan. Commonly the lifespan will be around 10 years. After that, it should be removed irrespective of the patients and their conditions. Any foreign bodies inside a human for more than the specified time will be a problem in the future. That too, diseases like cancer can be more dangerous to be found during the final stages of it. Finally, the public should appreciate the doctors and the clinicians for all the efforts they take to make the life of a normal person safe and sound. The doctor's opinion is that their community should be very much updated and in addition to educating their patients, they should educate themselves once in a while.