As an Amazon Associate I earn from qualifying purchases.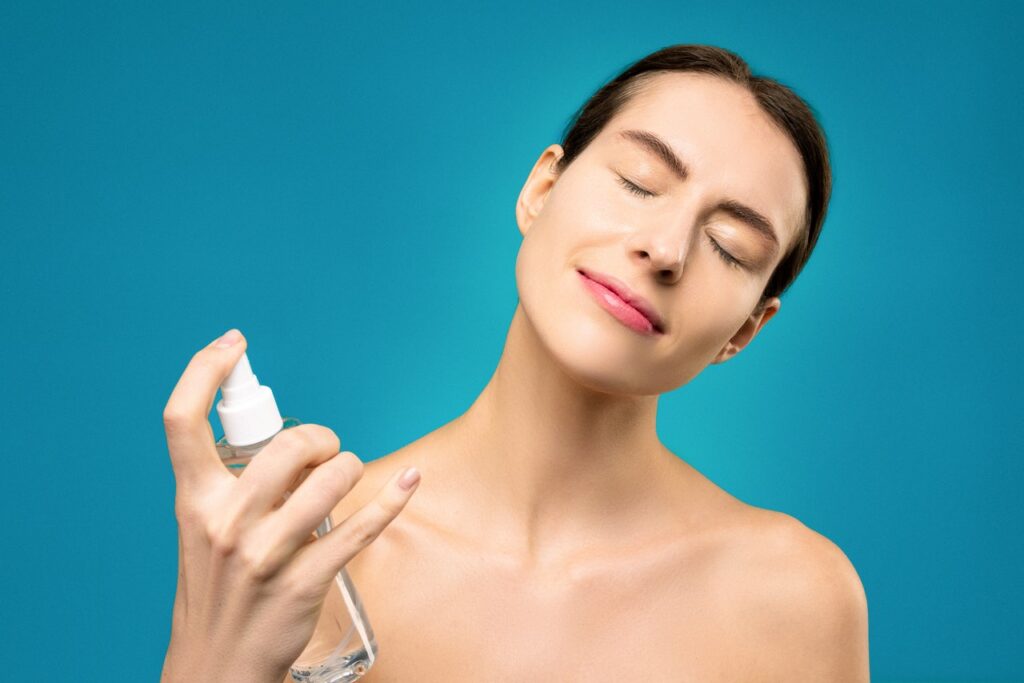 Micellar water is a facial cleanser. It is a cleanser that can help in removing excess sebum on the surface of the skin and clear it of impurities. It leaves the skin looking naturally supple, moisturized, and hydrated while also leaving it soft and beautiful. Here's how to use micellar water and make it an integral part of your skincare routine.
Micellar Water – Ingredients and Origination
Micellar water contains a formula that is clear in appearance, consisting of micelles. Now, micelles are known to have both hydrophilic and hydrophobic properties, which means they can easily take off impurities, dirt, oil, and makeup from the face. It contains glycerine as one of its main compounds. Micellar water was developed in France and has finally made it into the mainstream global skincare market recently.
For which skin types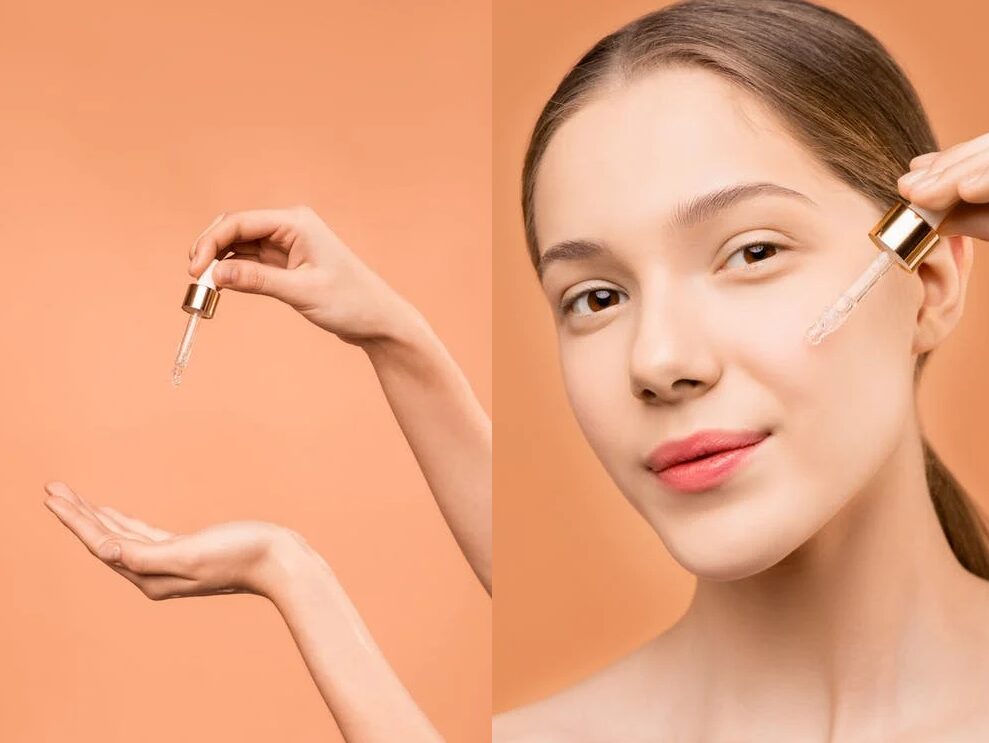 Micellar water is known to be effective and applicable to all skin types. No matter how versatile the skin type is, be it oily or super sensitive, you can easily use micellar water for your skin. You don't have to worry about your skin being irritated because it is free from ingredients like alcohol and soap.
6 Most effective ways to use Micellar Water
Taking care of your skin is crucial to get that healthy glow on your skin. And keeping your skin clean is way more important when it comes to avoiding getting those nasty pimples and blackheads bothering you and keeping you up all night. Read on to find out the most efficient ways of using micellar water and including it in your daily skincare routine and more.
Cleanse your Face
Facewashes and scrubs have been the most popular products for keeping your face clean and getting rid of all the dirt on your face. But they also contain a large number of chemicals and compounds which strip your skin of the natural hydration and pH balance. you can avoid this by using micellar water for cleansing your skin. It is one of the best products you can use on your face to keep your face clean while also maintaining a decent pH level and give your skin enough hydration. The best part of this is that you wouldn't even have to wash your face – no rinsing required! So, it is amazing on the go.
Tone your Skin
You can easily tone your skin with micellar water. It is a great all-rounder toner for all sorts of skin. It has the potential of drawing out all dirt and oil and rinse the pores, so it can also work well as a toner apart from being a cleanser. You can use micellar water for toning your skin after you've cleaned your face thoroughly. simply use a cotton ball and douse it in micellar water. Rub it all over your face, draping gently. This product has the benefits of cleaning the skin without stripping your skin off any of those natural essential oils.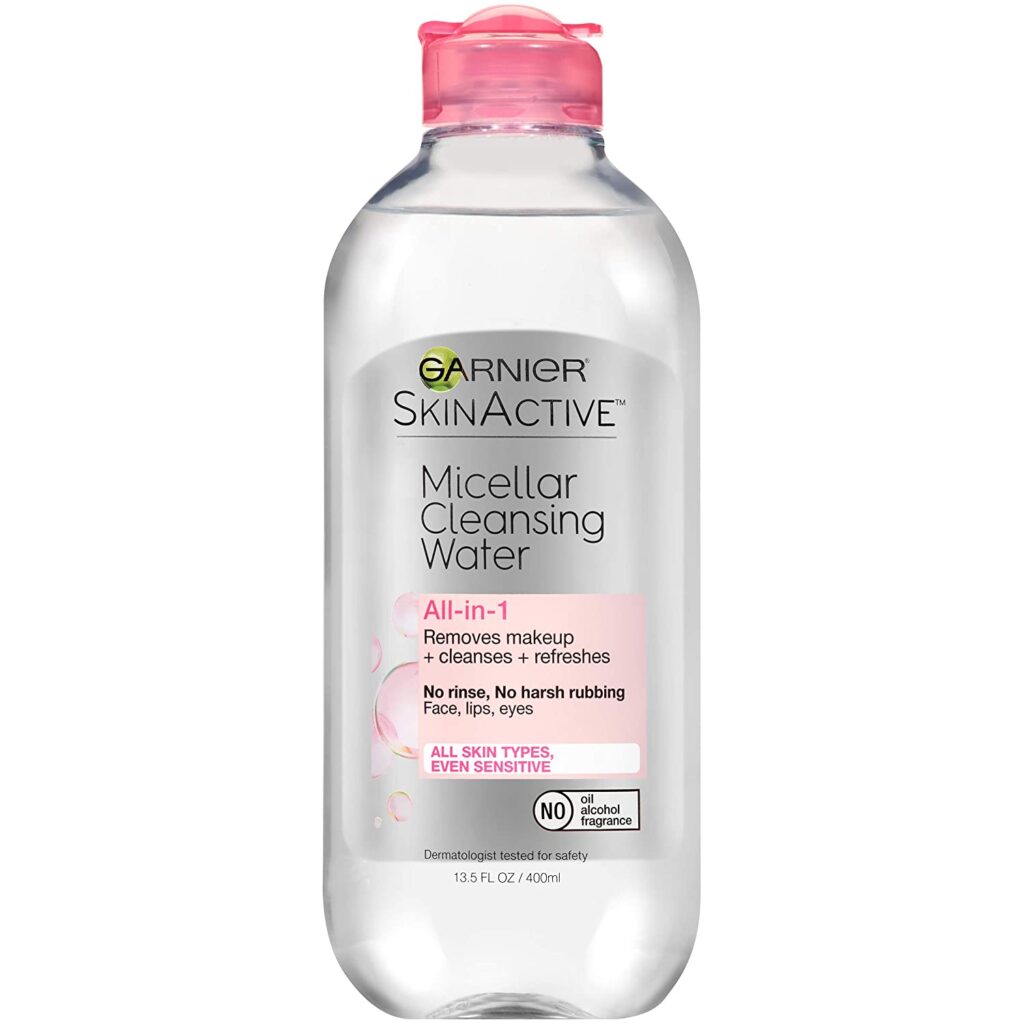 Remove Makeup
[videopress 6ztAWf4N]
The amazing cleanser as it is, micellar water can be effective in removing makeup from your skin. When it comes to makeup removal, we all feel very lazy especially after a long night out or a very tiresome day. Sometimes we just skip out on this extremely crucial step of skincare to get a few more minutes of rest and sleep time for ourselves. But it doesn't have to be so – you can easily use micellar water to quickly and effectively cleanse your face and get rid of all that makeup you've put on your face. Since micellar water doesn't contain any alcohol, you won't ever feel a sting on your skin using this to remove makeup from your skin. So, you can use it safely even around your eyes.
Hydrate your Face
As mentioned before, all the cleansing products and toners we normally use which contain alcohol, sometimes parabens, and other chemical compounds, can essentially strip our skin of some really important natural oil and moisture. But you can get that back using micellar water. Micellar water has been proven to be a very effective skin moisturizer and it is absorbed very quickly. Use this amazing liquid to hydrate your face and keep it moisturized for longer. Moisturizing is important, so make sure you don't let your skin go all dry on you and use micellar water for keeping it moisturized.
Alternative for Hand Sanitizer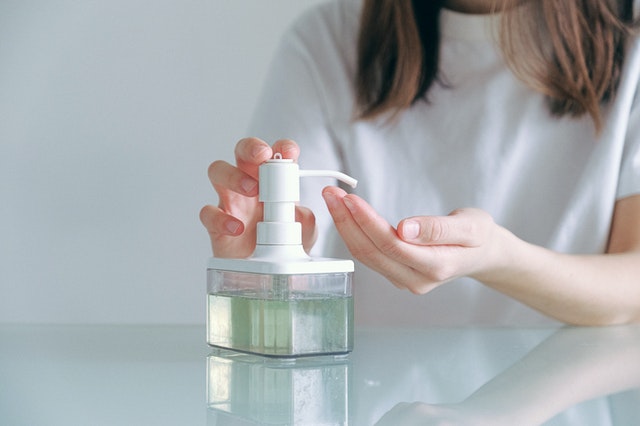 Micellar water is a great alternative for hand sanitizer as well. While hand sanitizers contain a ton of alcohol and many other products which can make the skin go very dry, micellar water is a very safe and non-alcoholic alternate since it doesn't dry out your skin to keep it free of germs. Simply pour a little bit of micellar water on your palms and rub the hands together as you would do with a hand sanitizer, and it will do the work.
Makeup Brush Cleanser
Not only for keeping your skin clean, but this product can also be used to clean your makeup brushes too. Since it can get rid of dirt and oil easily, it can also help get rid of the build-up and residue on the makeup brushes. You can easily do this by replacing your brush cleanser with micellar water and wash it thoroughly to get it rinsed. Dry your makeup brushes afterward to keep them free of any moisture-based bacteria.
How to use Micellar Water
Using micellar water is easy and very generic for whatever you're using it for. Be it for cleaning your face, toning your face, or cleaning your makeup brushes, you can use micellar water in a very fuss-free manner, and it won't even take you much preparation. For use on the skin, you can easily just dab a cotton ball with it and apply it on your skin in circular motions or till you see the impurities or makeup come off. Since micellar water doesn't form a lather, you wouldn't need to rinse after using it on the skin too.
Conclusion
Although micellar water is naturally very gentle on the skin, skincare products act differently for every individual since not all skins are 100% the same kind. If you have a certain skin condition that makes you wary of how you use a new product on your skin, you should check with your dermatologist and take suggestions on if you should use micellar water or not. Other than that, micellar water has been proven to be extremely helpful in lifting the natural balance of the skin for most people who have used it.