As an Amazon Associate I earn from qualifying purchases.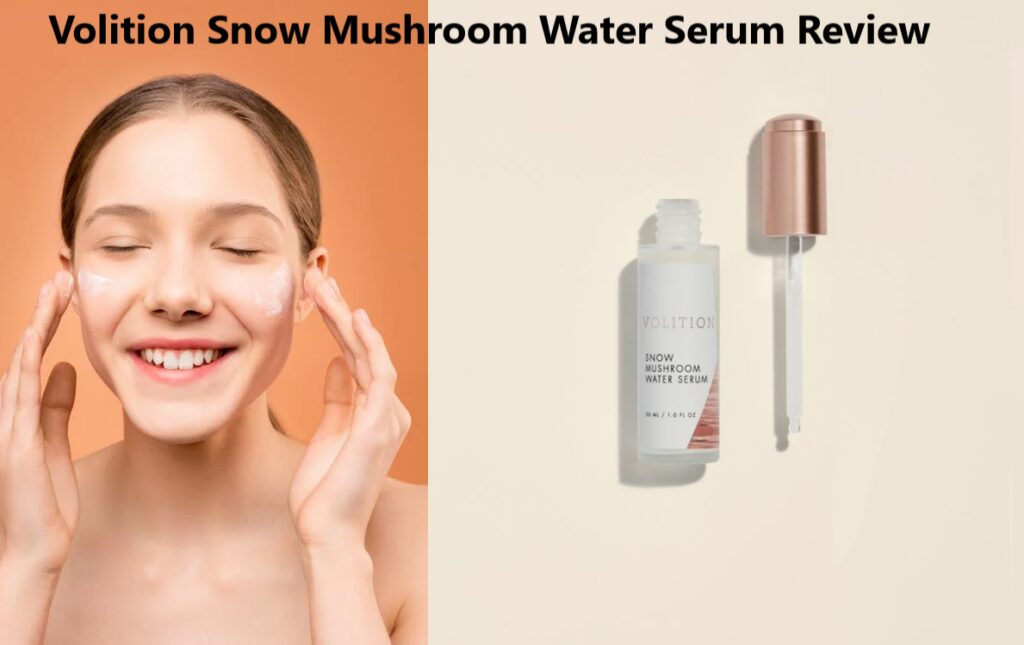 We have different types of skin. Oily skin is one of the stubbornest skins around. Skincare is critical regardless of your skin condition. Now, the market has a variety of skin products to help maintain your derma. Even with the variety in availability, there's no guarantee of quality. That is why you need to exercise caution when choosing a skin product. You do not want to select a skin product that will end up harming your skin rather than protect it. The volition snow mushroom water serum is an example of a proper skin caring solution for your skin challenges.
What actually the Snow mushroom is?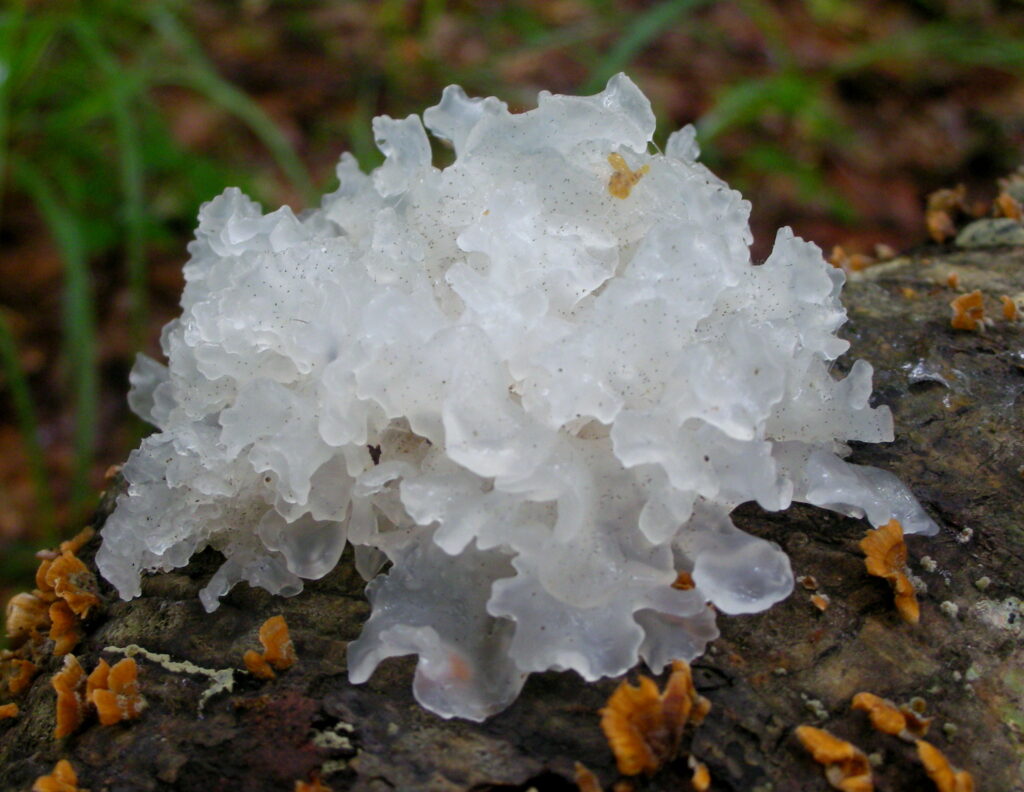 Snow mushroom, a.k.a Tremella fuciformis, is a species of fungus that looks more like a gelatinous white flower. It has high medicinal value and has been used in Chinese food and medicine for over a thousand years. Due to its medicinal use, it is also commercially cultivated on a larger scale.
The major benefit of snow mushroom to your skin is a high degree of hydration. You can compare it with Hyaluronic acid when it comes to hydrating your skin. Being a natural ingredient, it has an edge over Hyaluronic acid.
Major benefits of Snow Mushroom Water Serum to your skin
Snow mushroom is an extremely powerful hydrating agent. Since its particles are smaller than hyaluronic acid, it penetrates your skin easily.
It helps in reducing inflammation. So, if you have sensitive skin, snow mushroom water serum is a perfect cosmetic choice for you.
You will feel younger as it makes your skin soft, supple, and more elastic.
It is a good antiaging agent and can keep your face free from wrinkles.
It increases the radiance of your screen due to its skin-lightening quality.
You will always feel comfortable while using it because it has healing properties that will always soothe your skin.
How to apply Snow Mushroom water serum
Skin products are specific to skin tones. With this solution, you have a moistening product for dry or oily skin. Individuals with normal skin types or a combination of both can also use this product without any challenge.
The world is so busy today that we end up with uncalled for facial wrinkles. Some skins dry out while others have pores that make one uncomfortable. This serum founded skincare solution takes care of all these challenges without any side effects. You may also use the product to eradicate fine lines on the face and stay with a smooth and properly conditioned skin tone.
Things to remember while using snow mushroom water serum
All curative or preventive products come with a prescription. When you purchase this product, you will get a package with instructions on usage. Other than that, there are general directions on how to use this product. The latter reigns supreme where these general guidelines collide with the prescription.
For the volition snow mushroom water serum, all you need is a pea-size of the skincare solution for facial application. Use your hands to spread the water serum even on your face until it is fairly spread. The application should spread from the face, through the neck to the neckline. It should be even and leaving no part of the mentioned untouched.
Different products interact differently. For this particular brand, you should apply it to a dry and clean face for effectiveness. Mixing with other products may not harm you but it may mean the product's ability to work effectively is inhibited.
Besides, you may be tempted to apply excess of this product or more than the recommended times in a day. That is not advisable at all. However fast you'd wish the product to solve your facial problems, it is important to stay patient and apply only twice a day.
Price consideration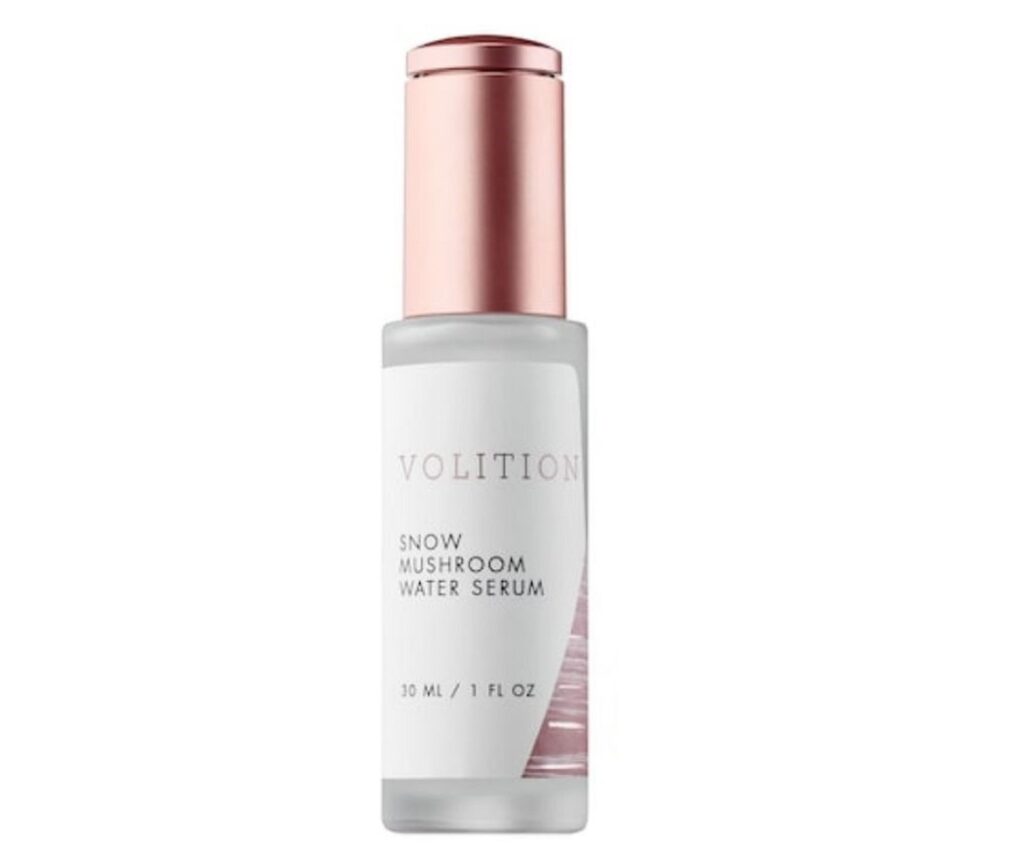 Perhaps your skin condition may not be going away soon. This means you will need the product for the longest time possible. Well, that affects your financial position significantly since you have to keep refilling the product due to regular consumption.
The good news is this product is affordable and easily available in the market. Even with repeat purchases, you will feel no pinch. Besides, you get value for money as the product helps you solve your skin issues.
There are alternative products on the market. These options tend to be more expensive and less effective. Besides, some may be harmful to your skin rather than helpful. Or, it may feel so uncomfortable to have the cream worn on your face. This one is uniquely designed to feel comfortable and easy on the face or neck. This is all acquired at a pocket-friendly price.
Reviews of Volition Snow Mushroom Water Serum
This has always been a good criterion to consider when settling for an online product. Previous users describe best how it feels to use the product. They give honest opinions on how well the serum works and the challenges they might have faced from purchase to usage. Perhaps you want to know what some of these reviews say. Below are some commonly given opinions by the users of this product:
Some people say that their skin turned flawless after using this product.
Another reviewer acknowledged the product's greatness when she admitted she is on her third bottle. That was a clear indication the product is working for her and that is why she will be coming back for more and use it often.
Most of the users have reported that their skins have become softer and better after using this product.
Volition as a Brand
Some individuals buy products because it's of a particular brand. Why is this the case sometimes? Well, one reason could be because of the trust clients have over a particular producer. They have a certain belief that some producers offer their clients the best service and would never compromise quality.
Volition is a trusted brand. That is why some customers will not think twice before breaking the bank to purchase this product. The brand sells for itself for consistently supplying quality throughout the years.
The company is a dealer in beauty and manufacturers its products based on client needs. That is why they do not take lightly all kinds of feedback from clients – whether positive or negative. The company will strive to improve on any negative remark and capitalize on all the positives to grow even further.
It is crucial to acknowledge the fact that brands stand for their respective ideologies. Every company represents a certain idea. The Volition brand is one that represents beauty. That is why they make the best beauty products like snow mushroom water serum.
Conclusion
The Volition snow mushroom water serum is a unique beauty product that has proven effective over the years. The product is easy to use and friendly to the skin. So far, we haven't seen or heard cases of the product interacting with other skin solutions. Finding this product is also easy since the serum is available in online shops as well as physical stores. The prices are pocket-friendly and value for money guaranteed. It is advisable to stick to one skin conditioning cream. This is because mixing these products increases the chances of your skin condition worsening. With one product, your skin will keep improving.