As an Amazon Associate I earn from qualifying purchases.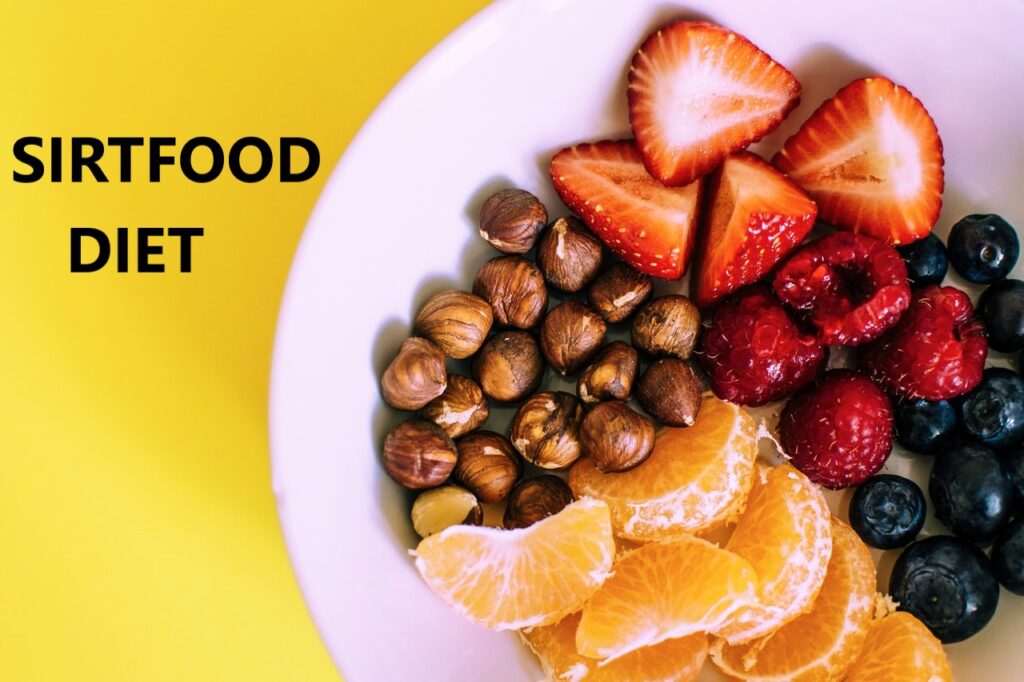 Since you were in elementary school, no doubt, you have heard the term 'diet' countless times. As if that was not enough, at work, home, and even on vacations, it pops up in almost all conversations that you might come across. It is logically appropriate and in place that we revisit the topic time and again due to emerging health concerns worldwide. It is impossible to separate your health and the diet of preference that you love. Have you noticed the scores of advices that flood our modern times, claiming to present answers to dietary needs? Some fellows claim to give the best recipe for dealing with certain health conditions even with little knowledge of food and nutrition.
Therefore, scientifically proven information is crucial for a consumer to differentiate between fact and fallacy regarding the food regimen to adopt. Well, you probably would want to get facts concerning our topic-diet; in discussing it, we base our information on studies and methods of achieving the named Sirtfood diet.
Adele and the weight loss diet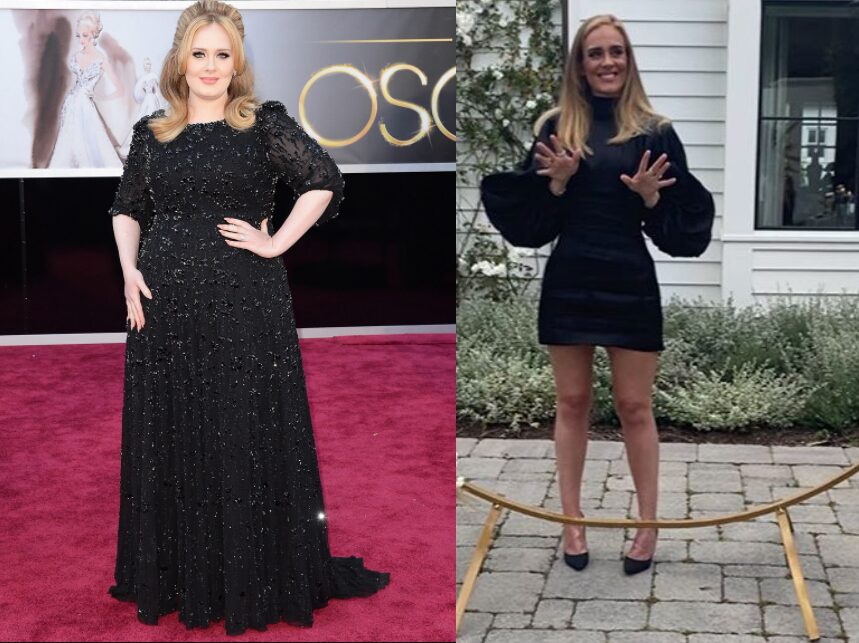 If you have kept at per with the news that has been airing around on Sirtfood and celebrities, you probably know of Adele and the dietary weight loss. Sources claim that the star has observed a strict Sirtfood diet since 2016.
Rumor has it that since parting ways with her husband, she stopped drinking, started exercising more, and focused on dietary weight loss. Her new looks have left a vibrant smile on her face and happily excited as she envisages a bright future.
Sirtfood definition
The term originates with specific proteins in the body -Sirtuins- responsible for several crucial metabolic processes. In these processes, body cells participate in particular activities vital for your health and life through metabolism.
These proteins –sirtuins – are shown to induce cellular activities at the cellular level such as;
Anti-aging; stimulation of cell repair and returning it to 'youthful vigor,' e.g., DNA repair.
The process of transcription in the DNA
Participates in slowing down programmed cell-death (apoptosis) in which cells breakup when their lifespan comes to an end.
Inflammation -has nothing to do with the real fire-. Still, it can assume the burning effect when it happens, especially when the immune system initiates immune response cells to specific infected skin sites.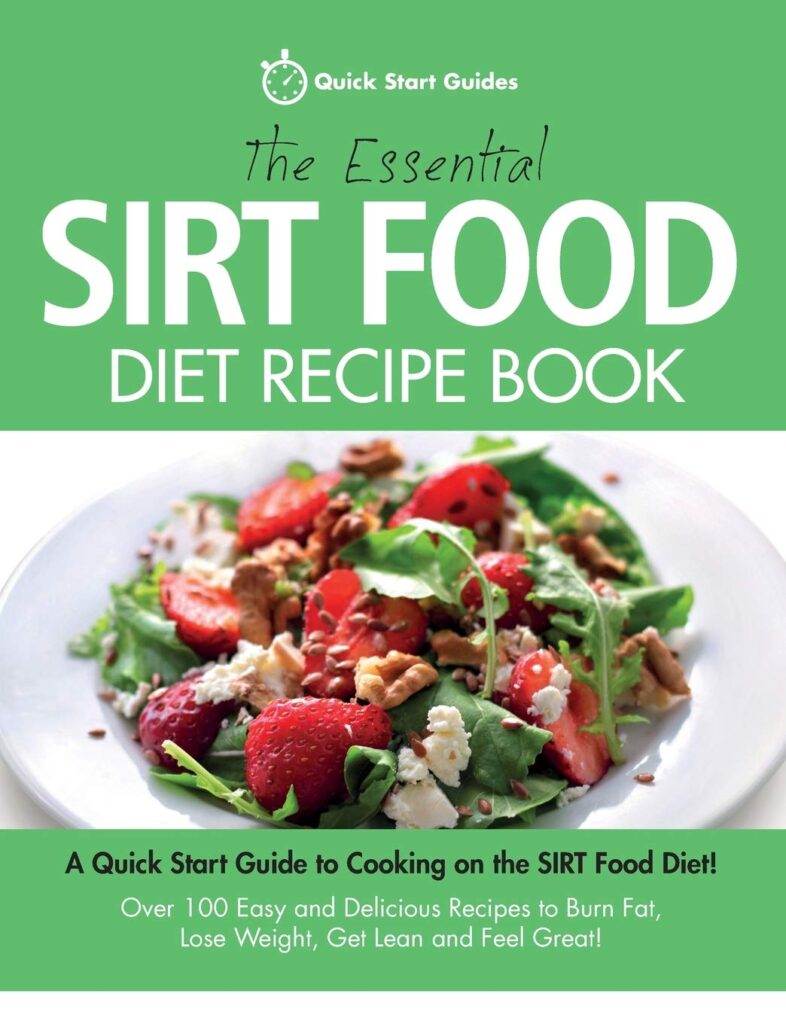 Other related functions of sirtuins
When under extreme causes of anxieties, the proteins show activity on stress resistance.
In cases where the body is under calorie deprivation, sirtuins help initiate alertness and controls how the body utilizes its energy.
To acquire the proteins in question, which the Sirtfood diet comes into play. Several fruits and vegetables are rich in sirtuin-activators and components.
Foods rich in sirtuins protein and components
Countries such as Japan and Italy that embrace the Sirtfood diet are amongst the world's healthiest countries. Also, globally, celebrities adapt the diet to keep their bodies under the trim, and sticking to Sirtfoods has shown to work for persons like Adele.
The diet incorporates foods such as:
Kales
Onions
Turmeric
Parsley
Pure olive oil
Coffee
Blueberries
Walnuts
Buckwheat
Apples
Red chicory
Soy
Arugula
Citrus fruits
Green tea
Red wine
Dark chocolate
Broccoli
Capers
Medjool dates
The diet explained
Just as many diets, it promotes restricting the intake of foods rich in high-calorie count. Nourishments such as refined carbs and sugar are a danger to the progress of the diet.
Carbohydrates, sugars, and some oils- saturated- provide massive calorie levels that the body does not need. Instead of utilizing the energy produced, it is converted into fatty substances and kept in the body as stored energy.
In most cases, the stored energy is rarely re-converted to a usable form. It ends up in the belly and other body stores, weighing you down and slowing your pace gradually as add more fats. The stored fats are responsible for numerous health problems, including obesity, heart failures, type 2-Diabetes, et cetera.
How does strict observance of the diet add to your weight loss? Consider this brief elaboration.
Sirtfood diet in weight loss
One study shows that by exercising and observing the dietary requirements, 39 participants lost 3.2 kilograms on average. The research conducted for seven days showed a tremendous decrease in weight while maintaining muscle mass.
They deprived their bodies of specific calorie-rich foods for the whole week. When your body finds itself in that scenario, it opts for the stored food in the form of glycogen in its reserves.
Fats in tissues also participate in producing the energy required for cellular activities. When hungry, your body quickly converts the inactive energy stored in the body to compounds that the cell needs to drive the body systems.
Sirtfood calorie levels
The Sirtfoods eaten are low in calorie levels. The poor carbs-count in the diet contributes to the carbohydrate-thirst the body exhibits on this diet.
Vegetables such as chopped kales have 49 calories in 69 grams, while broccoli has 34 calories in 100 grams. This amount of energy count is way below the required 1000 calorie mark recommended for the Sirtfood diet.
Even if you were to serve the veggies with other nutrients, you must keep the thousand-mark in check most of the days.
Usually, the food intake for an average human being might be around 2000 calories in a day. Gradually reducing your consumption of high-calorie rich foods is more recommendable than sharply cut it to the 1000 mark.
To achieve the desired results, you have to be flexible with your menu's routine food intake. Additionally, you may have to tighten your grip on the following three-week dietary routine shown below.
First week
During week one;
Put a limit on high energy sourcing foods. For instance, refined carbs discussed earlier and sugar-spiked and spiced foods, e.g., soda and sugary juices, are rare-go zones.
From days 1-3, prepare Sirtfood drinks and enlist them on your menu three times a day.
Since it is the introduction phase, from days 1-3, feed yourself on one meal of Sirtfood daily. The meal should have several foods carefully selected to strike a nutrient balance. And, should be to a calorie count of 1000 mark.
From days 4-7, up to your calorie intake to double the Sirtfood green drinks as before. And the meals increases to two with 1500 calories per meal each day.
Second to the third week
These weeks are more of a stabilizing period than of adding more dos-and-don'ts to the diet plan. The only thing that you introduce is;
Reduce the Sirtfood green juice to one drink a day.
Increase the meals from two to three in a day for the following two weeks in question.
After the first three weeks
After the routine three weeks elapse, what next? Do you stop the diet's observance? Well, put, it isn't a medication that comes to a stop when you finish the dosage. It was more or less like adopting a new lifestyle.
Remember, the second phase -weeks two through three- were to make you restore your body to the 'feel at home' state with the diet. Now that you are more at home with the Sirtfood lifestyle than before, you are OK to continue.
To achieve maximum weight loss, every day onwards, eat a Sirtfood-rich diet and a glass of green juice.
Balancing your diet's recipe and menu at large will help you realize stable nutrient-rich nourishment daily. In the morning, you can interplay cut walnuts, dark chocolate with yogurt made of soy. You may want to add red berries to your yogurt to achieve a unique flavor.
You can also make a nice salad for lunch from kales, apple, parsley, and celery. For super, what good can there be of a Sirtfood meal without buckwheat noodles, kales, and prawns?
Still, your appetite, your choice. You can always find a favorite recipe on this diet from the Sirtfood website or locally available cookbooks.
That brings us to the recipe for making your first- if not subsequent- Sirtfood meal.
Sirtfood Diet Recipes
Chicken-kale with onions, tomato and chili salsa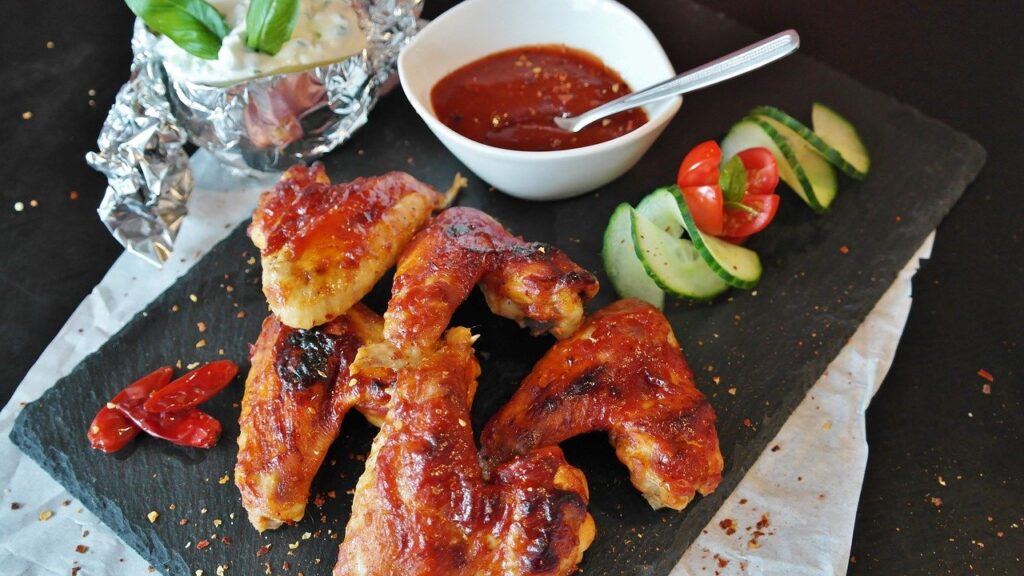 Serves 1

Ingredients:
120g chicken breast- free from bones and skinned
50g chopped kale
Two teaspoons pounded turmeric
20g red sliced onion
¼ Lemon juice
One teaspoon fresh ginger
One tablespoon pure virgin oil
50g buckwheat
Chili salsa ingredients
One finely cut Thai chili
125g chopped tomato
Two teaspoon capers
5g finely chopped parsley
¼ lemon juice
Process of making the food
For the chicken:
Using the ¼ lemon juice, one teaspoon of turmeric, and the olive oil, marinate the chicken, ensuring even distribution around it, and let it rest for 10 minutes.
If using the electric oven, heat it to 220 degrees Celsius; simultaneously, you should be sure to hit your cooking pan. Note: use an ovenproof frying pan.
Put your marinated chicken onto your intensely heated frying pan, let it cook for a maximum of one minute on one side. Then, turn it over to the uncooked side for one more minute. Cook until it turns slightly golden.
Transfer the oven-heat-proof pan with the chicken into the oven for 10 minutes to ensure sufficient cooking.
Remove and wrap your chicken with aluminum foil and rest it for 10 minutes before serving.
For the salsa:
Put the tomato into hot water for 30 seconds, remove and allow it to cool.
Peel off its cuticle plus the eye and chop it finely.
Make a mixture of chili salsa from the tomato, lemon juice, parsley, and capers.
For the kale:
Steam the vegetables for up to five minutes.
Partially fry the onions while careful not to turn them to a brown color.
Add the kale you have steamed and fry it with the onions for one minute.
For the buckwheat:
Confirm with the label on the package for cooking instructions.
Cook it with the remaining turmeric.
Your Sirtfood meal is ready for eating. Serve the buckwheat with chicken, fried vegetables, and the chili salsa.
After looking at the recipe for a Sirtfood dinner, let's check in on one for the green juice too.
The green juice recipe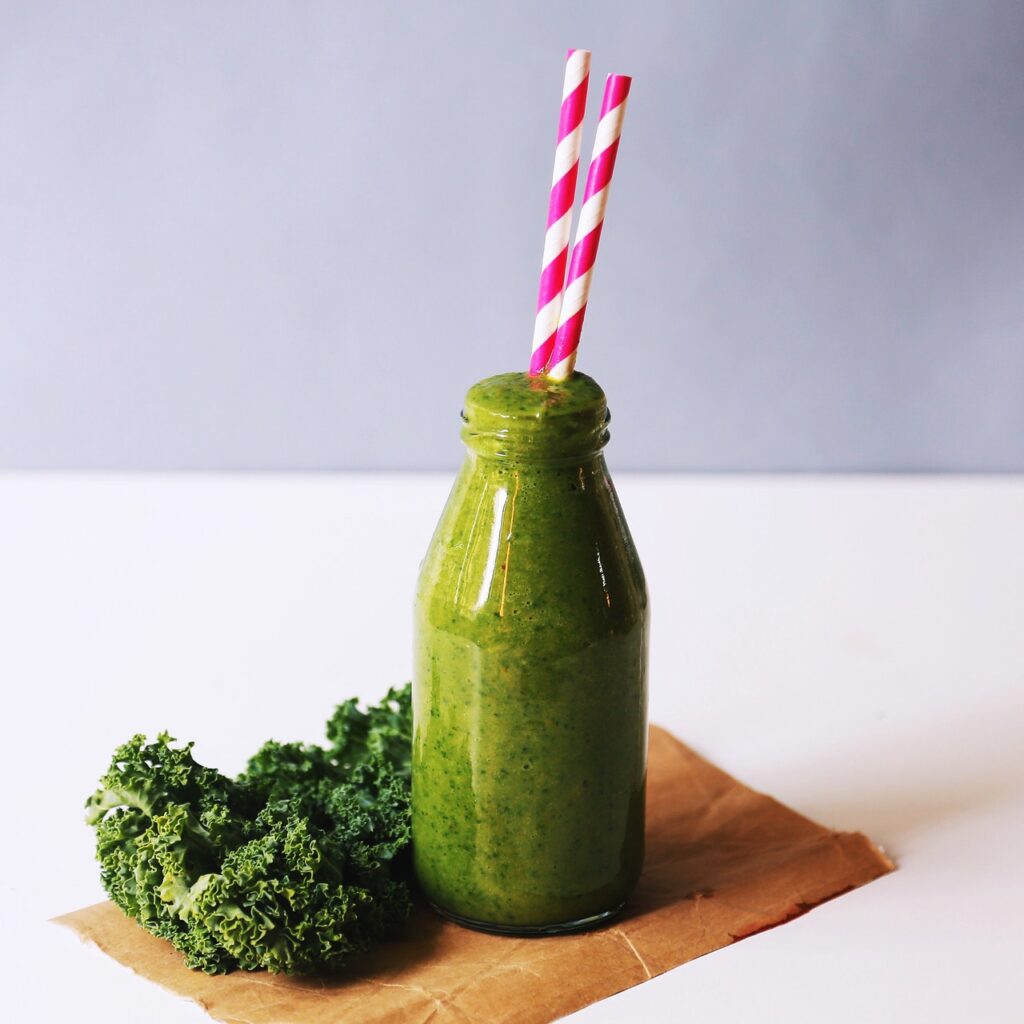 Ingredients
60 grams of kales
5 grams of parsley leaves
30 grams rocket
Green tea (matcha)
½ lemon juice
Stalks of celery vegetables
½ green apple
Process of making the juice
Depending on the equipment's availability to make the juice, some procedures might be longer in time used than others. Some available kitchen equipment could be cheap or expensive, simple or advanced.
Whether using a blender or a juicer, the results should be the same when using the same ingredients. In our discussion, we use a juicer, and the steps involved are:
Mix the kale, parsley, and rocket and extract juice from them using your juicer. Ensure you properly juice your vegetables before moving to the next step.
Juice the ½ apple and the celery leaves.
Squeeze the half lemon to extract its liquid. Meanwhile, you can peel it and pass it through the juicer.
Dispense juice into a glass to a quarter fill-level. Add the green tea and thoroughly stir to complete dissolution.
Top up by adding more juice to the stirred mixture and then start once more to achieve a homogenous blend. The green juice is ready for drinking.
The juice made has the typical chlorophyll color pigment. You can add clean drinking water to your juice to moderate the taste of your choice.
Conclusion
To sum up, dietary craving in our society is dynamic, diverse, and ever-changing. The advancement in methods of data analysis and interpretation bring about such changes. The foods listed today for the Sirtfood diet might need an improvement in the coming years. The continual shift in health issues affecting humanity puts us on our toes to continue discovering better ways of dealing with our health problems. The Sirtfood diet is one such case. It is recommended for you, especially when dealing with obesity, a gate-pass to other ailments.
You should note that dietitians do not guarantee an overnight result when under the dietary schedule. Sticking to the dietary program, as one discussed, is essential for better results.