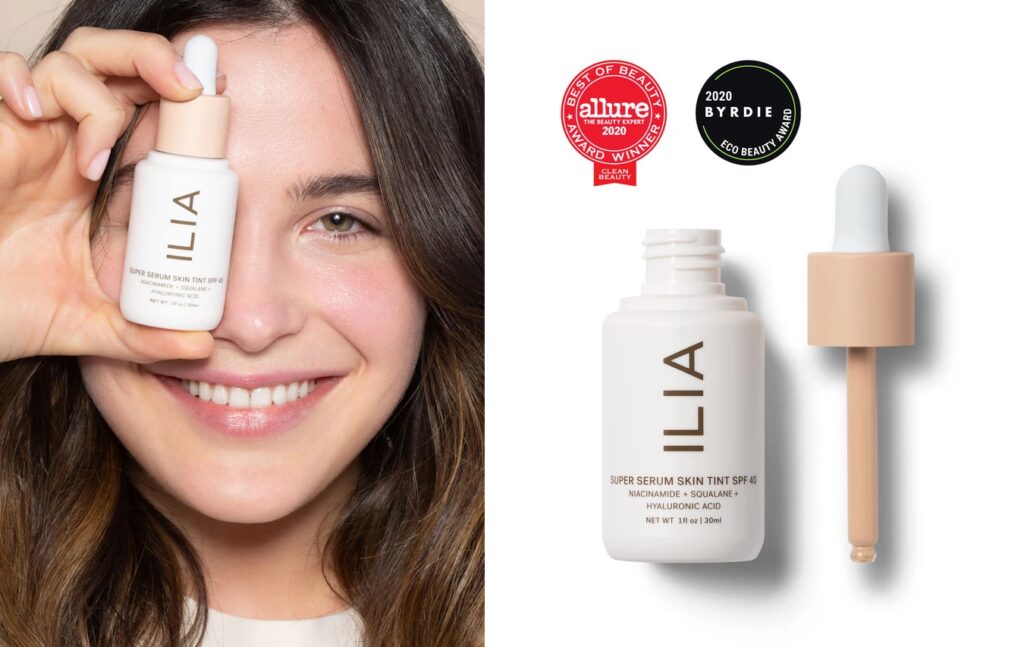 ILIA Super Serum Skin Tint is a part of organic makeup products that come with ingredients that can make one's skin attractive. In general, ilia super serum skin tint is the best product that can be applied on all skin types, including normal, dry as well as oily skin. You can use the product for foundation, SPF as well as smoothing the appearance of fine lines plus wrinkles. Ilia Super Serum Skin Tint comes with several ingredients, including Zinc oxide, plant-based squalane, hyaluronic acid and not to mention niacinamide. Let's look at the properties of Ilia Super Serum Skin Tint in detail.
Review of ILIA Super Serum Skin Tint
Comes with clean coverage and sun protection
We cannot deny that a lot of natural as well as organic products can easily break out when in use. However, things are different with the ilia super serum skin tint that comes with the potent or pore-clogging property.
Sasha Plavsic, the founder of Ilia Super Serum Skin Tint revealed couples of years ago that the struggles that she went through with other makeup products were the reason she wanted Ilia Super Serum Skin Tint to be different. She said this during the launching of the product.
Presence of Squalane and Niacinamide
It must be remembered that the product comes with squalane, a plant-based product that's considered to be the most hydrating as well as non-comedogenic oils that's currently on the market. The presence of niacinamide, a form of vitamin B3 in Ilia Super Serum Skin Tint means that the product can treat breakouts plus congestion.
Hyaluronic Acid: A powerful hydrating agent
In a like manner, the beauty product contains two forms of hyaluronic acid that have the power of delivering a hydrating boost. In addition, the product is your best bet if you want a smooth appearance that comes with fine lines that are free from wrinkles.
Beauty is one thing that's adorable by every person regardless of gender or even age. The glamorous look of any person starts with the appearance of the skin. This is Ilia Super Serum Skin Tint is one thing that should never miss in your beauty products collection.
SPF 40 protection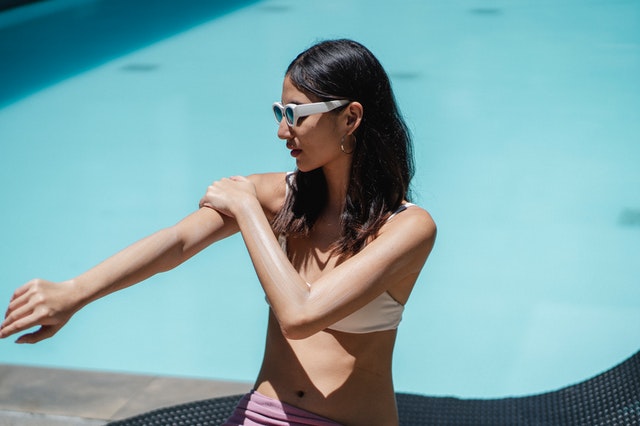 Ideally, the product uses a special form of zinc oxide that has the power of offering what's commonly described as broad-spectrum SPF 40 protection. Plavsic admitted that this was the most difficult part in designing the product. In her words, "most non-nano zinc—when zinc has been reduced to a smaller sized particle—has a silicone coating on the pigment," she said.
The advantage of Zinc oxide inclusion in the product is its ability to disappear without a trace after between 30 and 60 seconds of application.
Eco-friendly
More essentially, the product is not only cruelty-free but also free from gluten, features that make it ten times far better than Byrdie's Clean Beauty Pledge. With its recyclable packaging container, you should never worry about its negative impact on the environment.
The texture as well as a scent of Ilia Super Serum Skin Tint
The texture of the product is outstanding in many ways and you shouldn't miss the opportunity of testing it. This is something that was supported by an unidentified consumer who admitted that Ilia beauty product feels like hyaluronic acid serums.
The skin beauty product comes with a powerful finish that can only be described as super dewy. Subsequently, the coverage that was designed sequentially from light to medium can be built more easily. One powerful thing about this product is it comes with a liquid-like consistency that can be compared to Kosas Tinted Face Oil. Since the product has no fragrance, it is suitable for everybody, including those having sensitive skin.
Why go for Ilia Super Serum Skin Tint
The product has longer effects on your body something that's rare with other skin beauty products. According to a survey done by one user, Ilia Super Serum Skin Tint has the power of providing a 12-hour wear test. This puts the product ahead of other beauty products that are required to be applied between two and four times a day. I work from home, so I rarely wear foundation for longer than three or four times a day.
You don't need to be an expert to use the product. It's important to realize that the use of Ilia Super Serum Skin Tint follows simple steps. The first step that you're expected to do if you want to use the product is to shake properly. With the help of your fingers, you can smear the Skin Tint on dry, freshly-exfoliated skin.
As mentioned earlier, Ilia Super Serum Skin Tint has no fragrance which gives the opportunity to be used by people with sensitive skin. In other words, Ilia Super Serum Skin Tint is one beauty product that enjoys universal usage.
Since the product lacks peach fuzz as well as dead skin, it will absorb better on the skin.
The value of Ilia Super Serum Skin Tint
While it may be true that the price is slightly higher when compared to other products in the same sector, this product is worth the value. There's nothing more powerful than a lifelong change of the skin that comes with a healthy glow while providing superior sun protection. With the tremendous development that the world has witnessed in trade, you can get the product delivered next to your apartment with a single press of a button.
Our Verdict
Ilia Super Serum Skin Tint is a perfect product that you need to make your summer glow. Don't miss a lifetime opportunity of taking your beauty one step higher. If you hate to see patches on your skin, ILIA's Super Serum Skin Tint is the only product that will put a smile on your face.