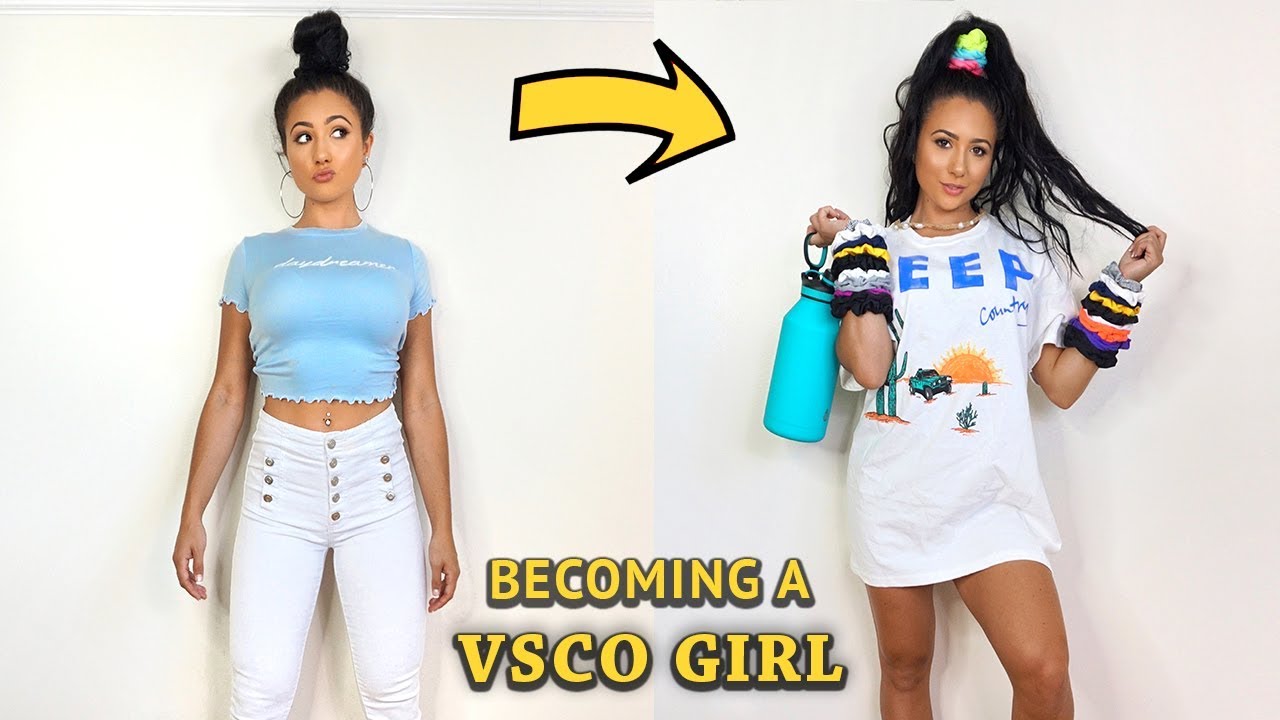 Social media has changed our lives, our values and even has made us different. It gives us a different outlook towards life and teaches us things we didn't know they even exist. It has created trends and even new styles. These trends are based on popularity; they are not the decision of the few elite fashion designers. It is people-driven and loved by the youth. It gives you the freedom of understanding what you love to do, to wear and to eat; the opportunity if having a vision of your life, before actually getting into it. If you have come across the VSCO girl on social media and you are looking to become one, you my friend, have come to the right place. This article is here to present you with all the details required knowing who they are and how to become a VSCO girl.
Who is a VSCO Girl?
VSCO girls are social media favorite personifications that follow a specific style and trend. Here are a few examples of what are some features that separate them from the bunch and make them force you to pause your strolling and watch them more carefully.
Unique make up: They are free from the boundary of make-up formalities. They define new beauty definitions that help them be special and head-turning.
Talents: They showcase their talent and presentations of baddie aesthetic. They are special and show this in the pictures they upload.
They come in individual and groups: They can be solo stars of their photos dressed in their beautiful outfits and adorn with their particular accessories. There are also groups of teens who dress the same trendy stuff of VSCO girls. It is fascinating to watch them while checking your Instagram or Facebook pages.
Brands matter: They are defined by the same brands and types of product they use. In fact, some VSCO girls have created their own brands and style which others have followed.
How to become a VSCO Girl?
Use VSCO photo editing app: To become a VSCO girl yourself, the first thing to know is exactly how other VSCO girls have become who they are. The main and most important part of being a VISCO girl is using a VSCO editing app. They pass their aesthetic through this app that lets them use filters and adds special features. This app also helps them share their photos on Instagram and Facebook accounts. These photos are laid back and intelligently designed. The best way to put the sensation they create is; They make you feel warm like the sunshine when you look at them.
#VSCOgirl: You can find the hashtag VSCO girl on social media pages and see for yourself. This can inspire you and give you a better idea of being how a VSCO girl exactly is after you have all it takes to become a VSCO girl, then post your photos and don't forget to add the hashtag of VSCO girl under them.
VSCO Photos: They are perfectly framed photographs of them drinking beverages, eating food, and generally are consciously posing for the photos. They have already planned everything is in the frame; the background, the clothes they wear and the rest of the details. This makes the VSCO girls picture-perfect. They could also take photos of the food that is designed well and a hint to the VSCO girl taste. But this is not particularly their trend.
What are the basics required?
They show certain products. Some common items are hydro flask water bottles, white vans in their photo background. They adorn themselves with different jewelry, such as shell and choker necklaces. Hairstyles and hair jewelry are also their trends.
Technically, everything that stands out and makes you awe in the wonder of their beauty is important. You need the new editions to your closet in order to design your look. The VSCO girl design is not too costly but you need the raw material to be able to take these photos.
The atmosphere is important too. You need to pay attention to what you add to the background of your new fashion. Don't forget that for a VSCO girl, everything is picture perfect.
How being a VSCO Girl can help you?
VSCO girls are a popular trend. By becoming a VSCO girl, you can also become popular too; It doesn't matter how old you are or where you stand in your life, it just can help you to change your life. It also adds to the number of viewers and followers on your social media pages, which is, in this era, a popularity meter.
https://www.instagram.com/p/BzUIHgAp9XH/?utm_source=ig_web_copy_link
VSCO girls are environmentally conscious. They try to promote environmentally eco-friendly products such as metal straws and holistic foods. This can help you gain a better knowledge of how to help your mother planet and go along with the pro-nature movements.
You can be a part of memes to add to the cheering part of social media.
Considering the popularity of the VSCO girls, there have been many funny memes of social media about them. With being the part of VSCO girl hashtag, you can also contribute to these movements and promote good humor overall. The world is full of bitter things. Why not add to the fun of it a little bit?
It is a great thing to become a VSCO girl and not at all hard. It takes a few steps to gather the brands that are required, be conscious about the earth and have your pictures filtered through its app. And then you are ready to be one of the most delightfully popular VSCO girls that there is.